This filmography is of Treat Williams. Treat has an extensive list of movies of every genere, TV movies, TV series,and even a stint as a director. Treat's presence in films ranges solidly through the mid-seventies to present day.
More info coming soon!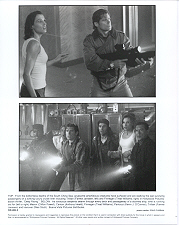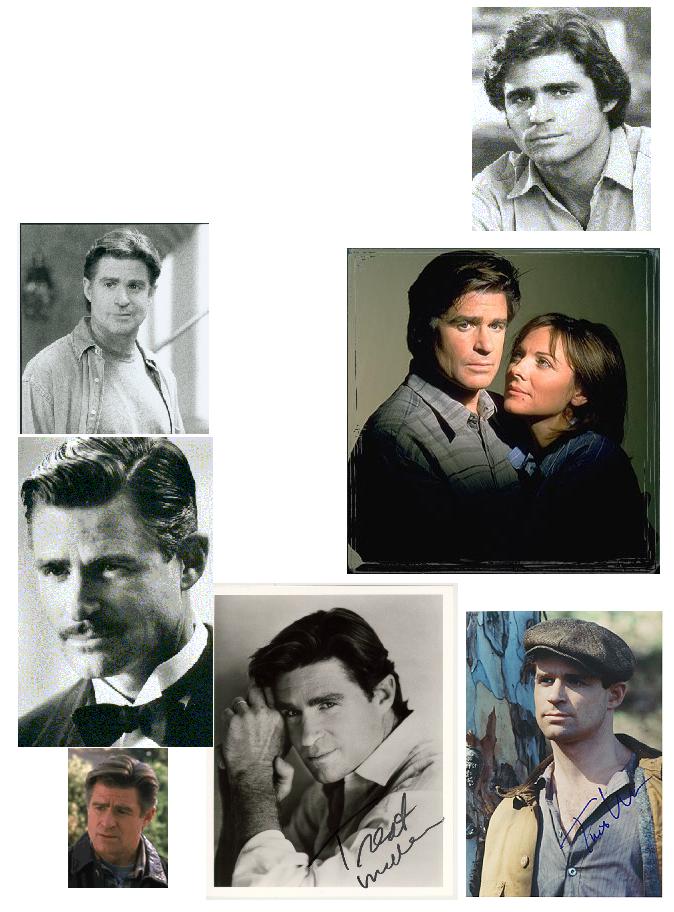 This collection of Treat photos were given to this site by Kristin Bedford. THX Kristin!
Treat is an established stage actor, singer, and dancer.
Treat's height is 5'11
Treat worked as professional piolet for a year in the early 1980's.
Treat once played in a band made up of his fellow actor friends including Kevin Kline called "Crime & Punishment"
Treat as john Travolta's understudy in the stage production of "Grease", eventually Treat got the partas Danny Zuko after Travolta left.
Treat is an advit collector of antiques.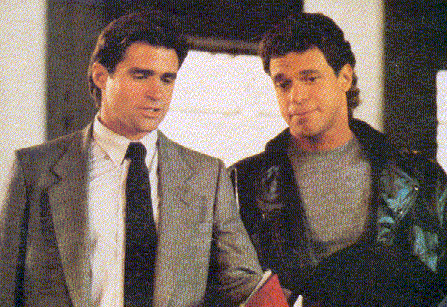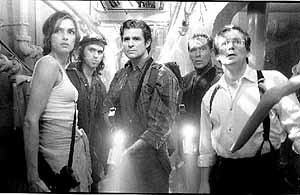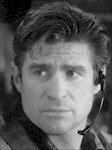 Treat's Films:
Woody Allen Spring Project 2001 (2002)
The Circle (2001)
Venomous (2001)
Crash Point Zero (2000)
Critical Mass (2000)
Skeleton's in the Closet (2000)
The Substitute 4: Failure Is Not an Option (2000) (TV)
Guilty Heart (1999)
Journey to the Center of the Earth (1999)(TV)
The Substiute 3: Winner Takes All (1999) (TV)
36 Hours to Die (1999) (TV)
The Deep End of the Ocean (1999)
The Substitute 2: School's Out (1998) (TV)
Escape: Human Cargo (1998) (TV)
Deep Rising (1998)
The Devil's Own (1997)
Canne$ Man (1996)*BDT FILM
The Phantom (1996)
Mulholland Falls (1996)
The Late Shift (1996) (TV)
The Taming Power of the Small (1995)
Things to Do in Denver When You're Dead (1995)
In the Shadow of Evil (1995) (TV)
Handgun (1994)
Parallel Lives (1994) (TV)
Texan (1994) (TV) Treat Directed
Bonds of Love 1993) (TV)
Johnny's Girl (1993)
where the Rivers Flow North (1993)
"Good Advice" (1993) (TV SERIES)
Deadly matrimony (1992) (TV)
The Water Engine (19920 (TV)
Till Death Do Us Part (1992) (TV)
Final Verdict (1991) (TV)
"Eddie Dodd" (1991) (TV SERIES)
Oltre l'oceano (1990)
Max & Helen (19900 (TV)
"Drug Wars: The Camerena Story" (1990)(TV)*BDT FILM
Heart of Dixie (1989)
Russicum (1989)
Third Degree Burn (1989)(TV)
Sweet Lies (1988)
Dead Heat (1988)
Night of the Sharks (1987)
Echos in the Darkness (1987) (TV)
J. Edgar Hoover (1987) (TV)
The men's Club (1986)
Smooth Talk (1985)*Kristin's favorite
Some Men Need Help (1985) (TV)
Flashpoint (1984)
The Little Mermaid (1984)
Once Upon A Time In America (1984)
A Streetcar named Desire (1984)(TV)
Dempsey (1983) (TV)
Stangata Napoletana (1982)
James cagney: The Yankee Doodle Dandy (1981) (TV)
Prince of the City (1981)*Treat's Best Film
The Pursuit of D.B. Cooper (1981)
Why Would I Lie? (1980)
Star Wars: Episode v-The Empire Strikes Back (1980)
1941 (1979)
Hair (1979)
Deadly Hero (1976)
The Ritz (1976)
The Eagle Has Landed (1976)